Home
Main content starts here, tab to start navigating
Meet the restaurants. Make everyone happy.
Ensemble Digital Kitchen is where premium restaurants come together, all in one kitchen. From Federalist Pig, Honeymoon, Pizza TBD, and Milk Bar, it's a new way to order the most popular lunch, dinner, or dessert items, for pick-up or delivery. Stick to one restaurant's menu or mix & match from all the restaurant menus, creating your favorite assortment for your next meal or gathering.
Slice of Pizza.

Piece of Cake.
Welcome Pizza TBD and Milk Bar to the menu! By baking Roman style dough in a Detroit style pan, Chef Vince Griffith has developed a hybrid pie that's crispy, light, and airy with flavors that pack a punch. It's the perfect complement to BBQ from Federalist Pig, Fried Chicken from Honeymoon, and with pizza so light, you'll have room for a sweet treat from Milk Bar.
See the Menu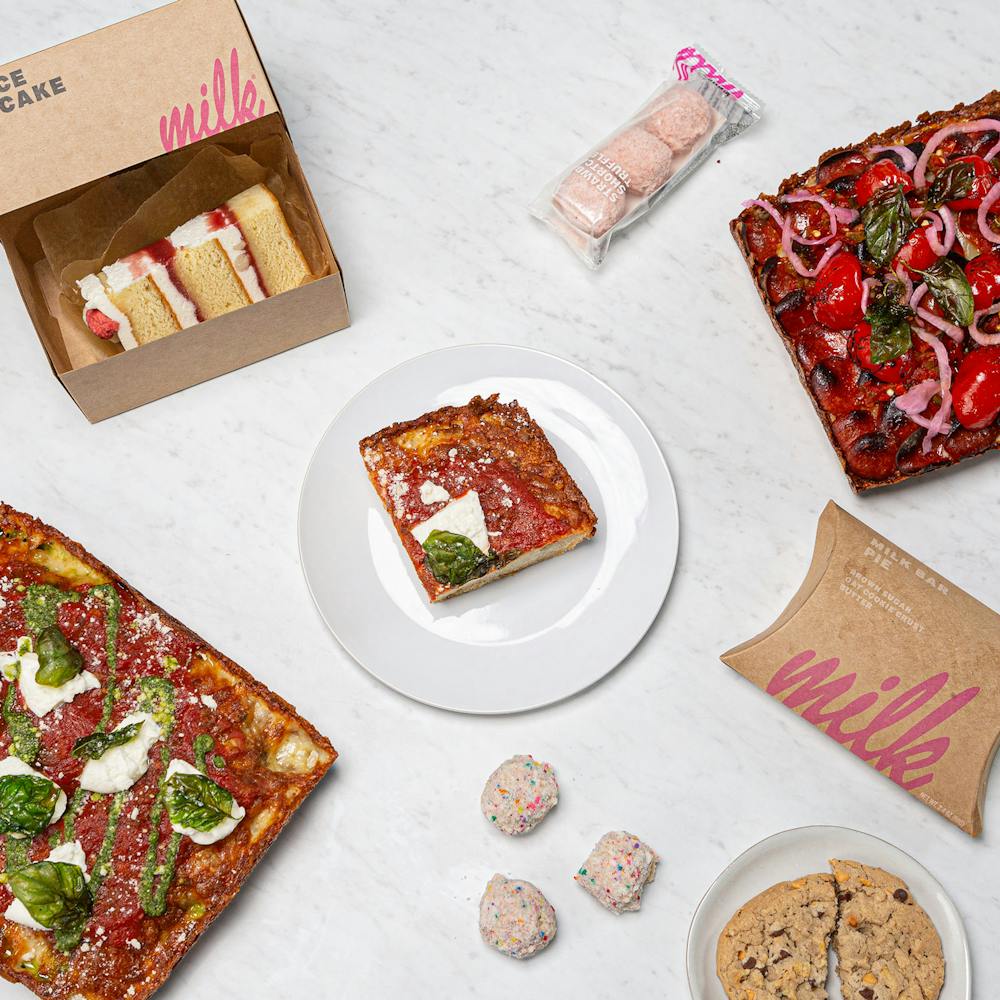 Order ahead.
Use our app.
Download the Ensemble app and stay updated with up-to-the-minute order alerts, giving you the ability to customize and save your favorite mix & match menu items from each restaurant. Your food will be made fresh to order, ready for pickup in one of our warming lockers.
Download the App